Posted 6 months ago :: Last edited 3 months ago by
andie
UPDATE: The bug preventing people to submit to prompts had been fixed, finally! To compensate, the prompts will be open until the start of next month! When we start a new plot! >:3c
You hear a lonely howl in the night, soon being followed by more and more howls. You look at the moons and notice: it's a purple moon tonight.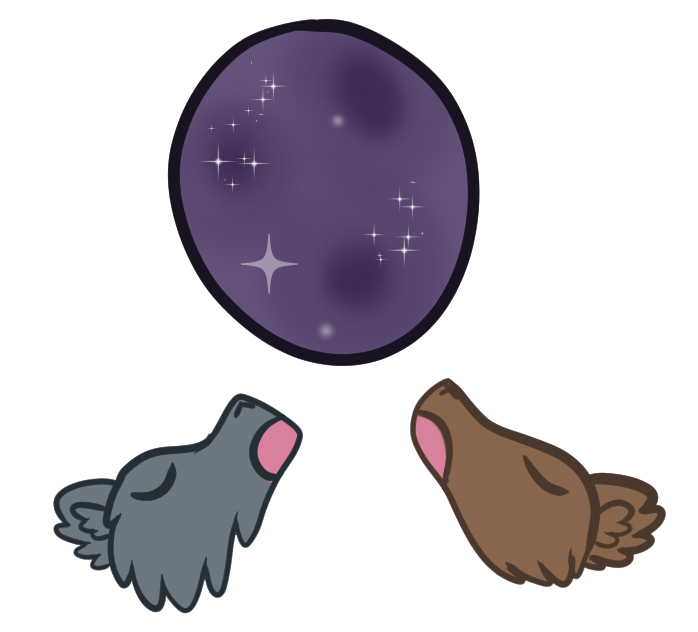 Welcome to Purple Moon Week! This is a special occasion that happens once a year. The whole month of the Purple Moon Week is a month where loups de lune come to the Lunar Island to celebrate their heritage. Often accompanied by friends and family. Of course, even if you don't know any loup de lune, you're still welcome to participate! There's many boats and dragons leaving from all over the world to Lunar Island.
Event Rules
You must be a member of the

fanteles

site which means you automatically comply with the

Fanteles Terms and Conditions

You are not required to own an Alanamultiverse species to participate.

Both admins and members may participate.

Collabs are allowed;

Entries must be at least one colored full body (at least 75% of the character showing) or 500 words long;

Entries should be unique for this;

Submit all entries to the site.
event activities
To learn more about the holiday, check out this lore page
To participate check out this prompt! This event will run from March 1st to March 31st. Have you already done everything on the island? Pick up your Werewolf Lover Pin here!
Happy holiday and a good howling week!
---
Comments
There are no comments yet.
Authentication required
You must log in to post a comment.
Log in